Property development
---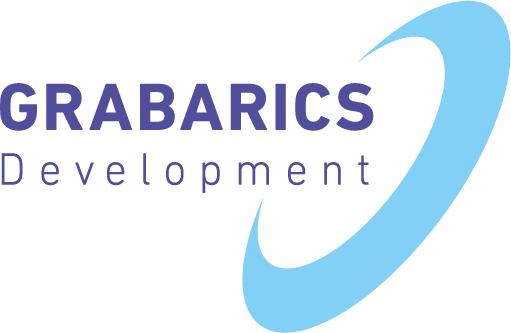 ---

The Grabarics Development Ltd was founded in 2018 as a new member of the Grabarics company group, which has a general contracting experience exceeding 25 years. The objective of Grabarics Development is to implement successful projects in various areas of the realty development field.

The company is expected to introduce a multi-billion development, it has suitable own resources and stable banking background, as well as excellent designing relationships and partners, so together with the suitable knowledge and experiences we decided to start this new independent business area.

The Grabarics Ltd also acts as a realty developer in the construction segment since the year 2000. We set out high standards also in this particularly complicated area. In order to accomplish the goals in this business area many aspects have to be considered simultaneously, including truthfulness, good communication, professional knowledge, and a long experience is indispensable.
In case of real estates developed by ourselves it is very important to make sure that the location is selected properly, that the flexibility and stability of value is achieved, while the sustainability and the utilization are also very important aspects, together with the knowledge of and focusing on the needs and interests of the investors and tenants.

We have accomplished many developments since the beginning of the 21th century. For all our projects we made efforts to execute a comprehensive engineering and designing process covering all possible aspects, and then to use the highest quality construction materials and innovative architectural solutions for creating the buildings, which have durable and stable value, high use values and high aesthetic values, while fully complying with the individual requirements, about which we are expected to be proud of even after decades.

We not only offer but also search for development opportunities! We welcome all potential clients who could recommend development opportunities that may be intereresting for us like

Owners of construction sites who look for cooperation partner to their development projects

Launched but not completed projet opportunities

Buildings suitable for change of function
For details or with your business proposal please contact our staff or give us your contact address and we will contact you.

The projects of Grabarics Development under development:
Panorama Resort Budapest, Budapest, district IX

Hubay Garden condominium, Budapest, district XV
Contact:

E-mail:

ingatlanfejlesztes@grabarics.hu

Mobil:

       

+ 36 30 353 8302