Firm profile
---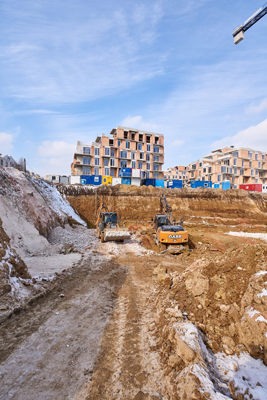 Grabarics Út és Közmű Kft. came into being as the result of two simultaneous endeavors. One of them is that as part of the general engagements of Grabarics Építőipari Kft. the company intends to accomplish its road and public utility construction jobs in the future through its own affiliate specialized explicitly in this field. The other ambition is that for emphasizing the family business image of the firm, following parallel activities of several decades, the two founders, Gábor Grabarics (Grabarics Építőipari Kft.) and his brother, Sándor Grabarics (Pont-Plan Építőipari Kft.) shall be represented in the market by a joint venture. The new business has adopted the commitment of the professionals of Grabarics Kft. for quality and, at the same time, strongly rely on the long experience of the staff of Pont Plan Építőipari Kft. in road and public utility construction.

The 100% Hungarian firm has specialized primarily in the complete execution of roads, parking lots, sideways and other transport projects including the related engineering structures and utility trenches, as well as in paving, earthwork, and the construction of electrical and telecommunication networks.

Grabarics Út és Közmű Kft. has its own up-to-date machinery and well-trained staff with long experience making us capable of meeting the highest quality requirements. From the very beginning, our company has focused on using high-standard technical facilities and qualified workforce for accomplishing specific tasks by means of an up-to-date fleet of machines.

Our business policy looks out for the long run: our fundamental goal is the perfect fulfilment of the expectations of our Customers i.e. our contractual obligations along with the required quality. Besides our own resources and expertise, we guarantee quality through cooperation with an extensive pool of subcontractors and suppliers as well as by adhering to environmental, labour safety and health protection requirements, with full warranty.
Contact:
Grabarics Út és Közmű Kft.
Seat: 1053 Budapest, Reáltanoda u. 5.
Mail address: 2400 Dunaújváros, Papírgyári út 30/d.
Telephone: 06 30 396 6000
E-mail: utkozmu@grabarics.hu
Website: www.grabarics.hu/en