Firm profile

---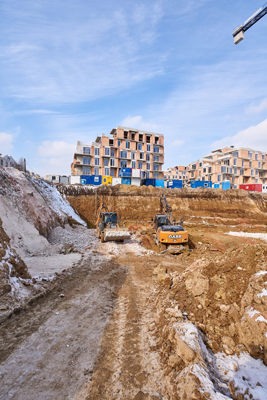 In the second half of 2018 the Grabarics Construction Ltd accomplished a restructuring of the company successfully. One of the result of this efforts was the foundation of the Grabarics Road and Public Utilities Ltd. By creating the Grabarics Road and Public Utilities Ltd the tasks of road and public utility construction associated with general contracting are now is the best hands in professional terms, which means a stabilization and further strengthening of the market presences of the company group.    

This company, which is fully owned by Hungarian entities, is primarily specialized for the full implementation of roads, parking lots, walkways and other traffic facilities, including the associated structures and public utility channels.   

The Grabarics Road and Public Utilities Ltd has its own state of art stock of machines, well qualified and experiences staff, which form the basis of the ability to meet the strictest quality requirements. The company management makes extensive efforts to make sure that the technological equipment, the qualified personnel and the available stock of machines are always suitable for executing the given tasks. The business policy of the company covers objectives on the long run: the essential objective is to meet the expectations of the customers and to comply with the contractual requirements fully.
Besides the utilization of own resources and the professional people of the company, the high quality is ensured by means of cooperation with subcontractor and supplier companies, who have many decades of experience, and by complying with regulations relevant for environmental protection, labour safety and health care, while providing comprehensive warranty.
Contact:
Grabarics Út és Közmű Kft.
Seat: 1053 Budapest, Reáltanoda u. 5.
Mail address: 2400 Dunaújváros, Papírgyári út 30/d.
Telephone: 06 30 396 6000
E-mail: utkozmu@grabarics.hu
Website: www.grabarics.hu/en